Beholden to tradition – through innovation into the future
As a family business in the 'Gold City' of Pforzheim, we have a feeling of responsibility – we prescribe ourselves a certain obligation, and not least the personal responsibility, to deliver utmost quality. After all, our name stands behind the product.
We have served customers around the globe since 1901.
Pathways in our business are short and decisions are taken in an uncomplicated fashion. Due to the minimal administrative burden and the streamlined organisation of our company, we are efficient and competitive.
Through a combination of traditional and modern technologies, and the knowledge and experience of our qualified employees, we are able to produce necklaces in precious metals as well as in base metals. Using our long-standing experience, we guarantee variety – from classic basic models to creative fantasy necklaces in a modern design.
Quality, service and cooperation with our customers have always been, and remain, our goal.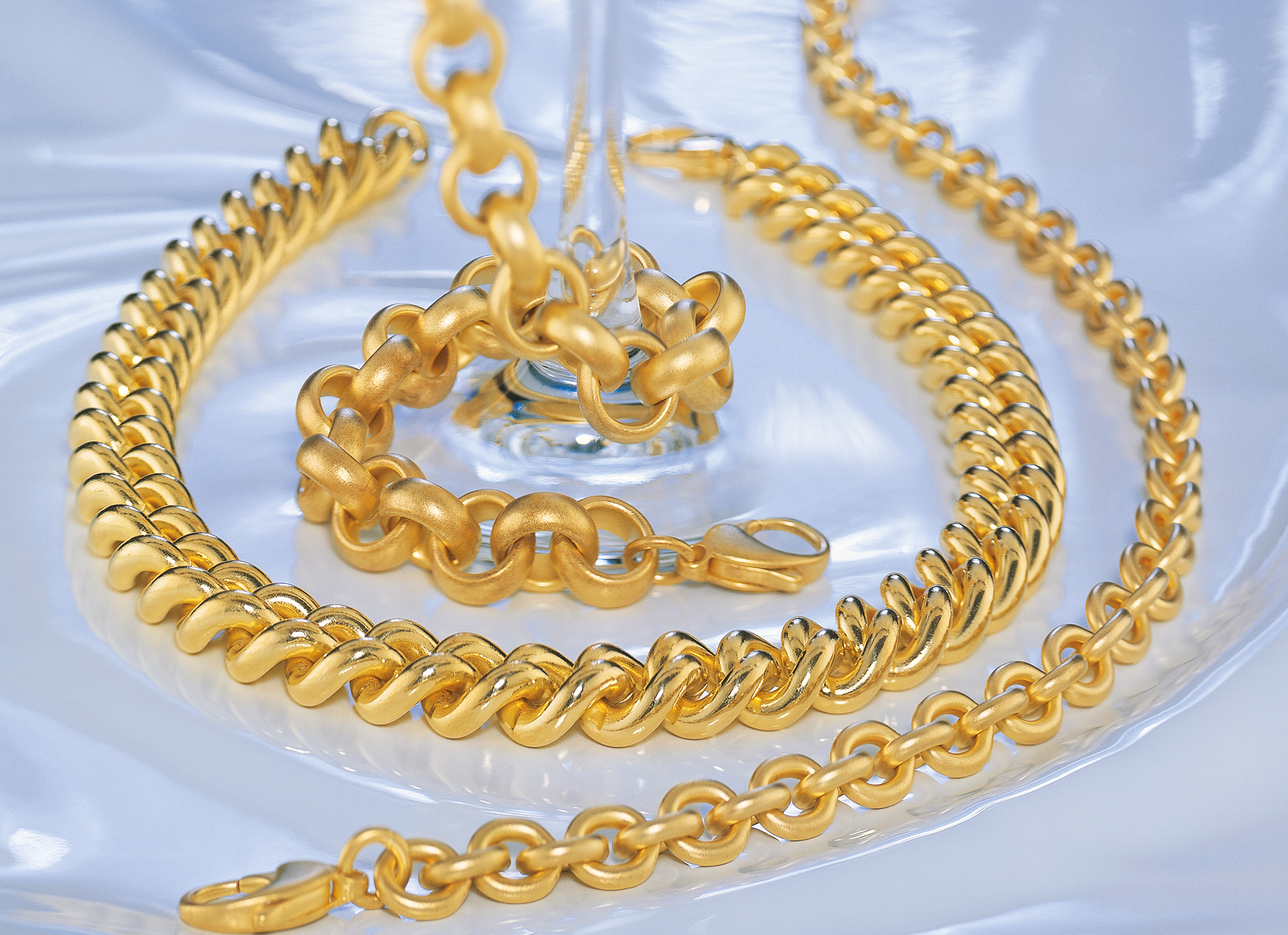 In our product range:
chains, jewellery-chains, brasschains, silverchains, rolledgold-chains, gold chains, whitegold chains, yellowgold chains, fantacy-chains, necklaces, bracelets, identity bracelets, anklets, watchchains, bikinichains, glasses-chains, safety chain, tiechain, chains by meter, milanese, curbchains, cablechains, figarochains, snailchains, belcher chains, barley corn chain, box chainsvenetian, prince of wales, ball chain, singapurchain, wheat chain, snake chain, kingschain, rope chain, figarocable chains, wide curb chains, wide cable chains, hollow chains, wingchains, fantasy chain, belcher-cable chain, meshchains, garibaldichains, foxtail chain, cobra chain, bar curb, Tondachains, keychains, crosses, angels, engraving plate, earrings, creole, springrings, carbine, wire, rings, Pforzheim, jewellry, jewellery-town, gold town, chains factory, chains manufacter